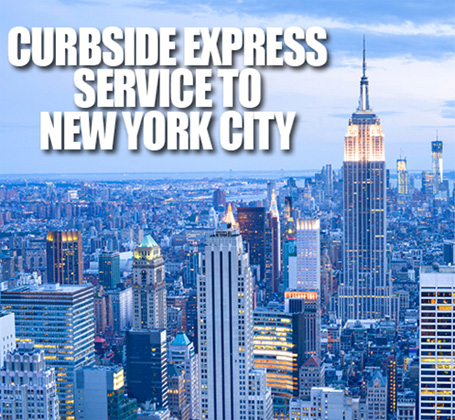 New York City Just a Hop, Skip & a Martz away
Hop onto computer and PRINT your ticket at home, Skip over to meet the bus & Martz down to the greatest city in the world.
Winter Schedule: Martz will continue to offer Saturday Service in January and February at a reduced price! Wednesday service will return April 30, 2014.
Saturday & Wednesday Special
Wilkes Barre Curbside Express
7:00am
Misericordia University
(Lake St, near tennis courts)
7:20am
Wilkes University
(S. Franklin near Marts Ctr)
7:25am
Kings College
(corner N. Union, N. Main)
7:35am
Wyoming Valley Mall
(near Sears Auto)
Direct to NYC
48th Street & 6th Avenue
9:30am arrival
7pm NY departure
9:30pm
Wyoming Valley Mall
(near Sears Auto)
9:40pm
Kings College
(corner N. Union, N. Main)
9:45pm
Wilkes University
(S. Franklin near Marts Ctr)
10:05pm
Misericordia University
(Lake St, near tennis courts)
Scranton Curbside Express
6:45am
Viewmont Mall (starts 9/7)
(btwn Sears & La Tolteca)
7:00am
Marywood University
(corner College/Adams)
7:10am
Green Ridge Plaza
(Planet Fitness)
7:20am
Scranton University
(corner Madison/Linden)
Direct to NYC
48th Street & 6th Avenue
9:30am arrival
7pm NY departure
9:15pm
Scranton University
(corner Madison/Linden)
9:25pm
Green Ridge Plaza
(Planet Fitness)
9:35pm
Marywood University
(corner College/Adams)
9:50pm
Viewmont Mall (starts 9/7)
(btwn Sears & La Tolteca)
E-Tickets only (all tickets must be purchased here)
Print boarding pass at home, present with Photo ID to Martz Driver for your party to board
Everyone is welcome, students, non-students, children and seniors
LOW flat rate round trip (no additional discounts apply such as child/senior)
Seats are not assigned, groups traveling together should board from same pick up location
You will board the same bus in the evening, please note the bus number
Movies are not shown to allow you to use your personal devices
Please be considerate to those around you by using headphones at a low volume
Sorry, no refunds except in the event of a company cancellation due to weather
For safety reasons, luggage may not be stored under the coach and the wheelchair lift is not available
NOTE: NYC drop and pick up location will change during the Christmas Holiday season